VisualCaptcha
Company Background
Client: Clevertech.biz
Website: visualcaptcha.net
This one of many projects I designed as part of Clevertech. visualCaptcha is now available across multiple backend languages. If you are using JavaScript, Ruby, or PHP, you can use visualCaptcha. Thousands of websites are already enjoying the benefits of visualCaptcha, with less spam and more customer engagement.
Research
There are many Captcha products but no one is like visualCaptcha, I was given a task to give a second breath to project, help user understand what about we are talking thru live demo or video tour. Project is one page website and I highlighted script's strong part by making use of big paddings and icons. Check the screenshot how the website looked in the past.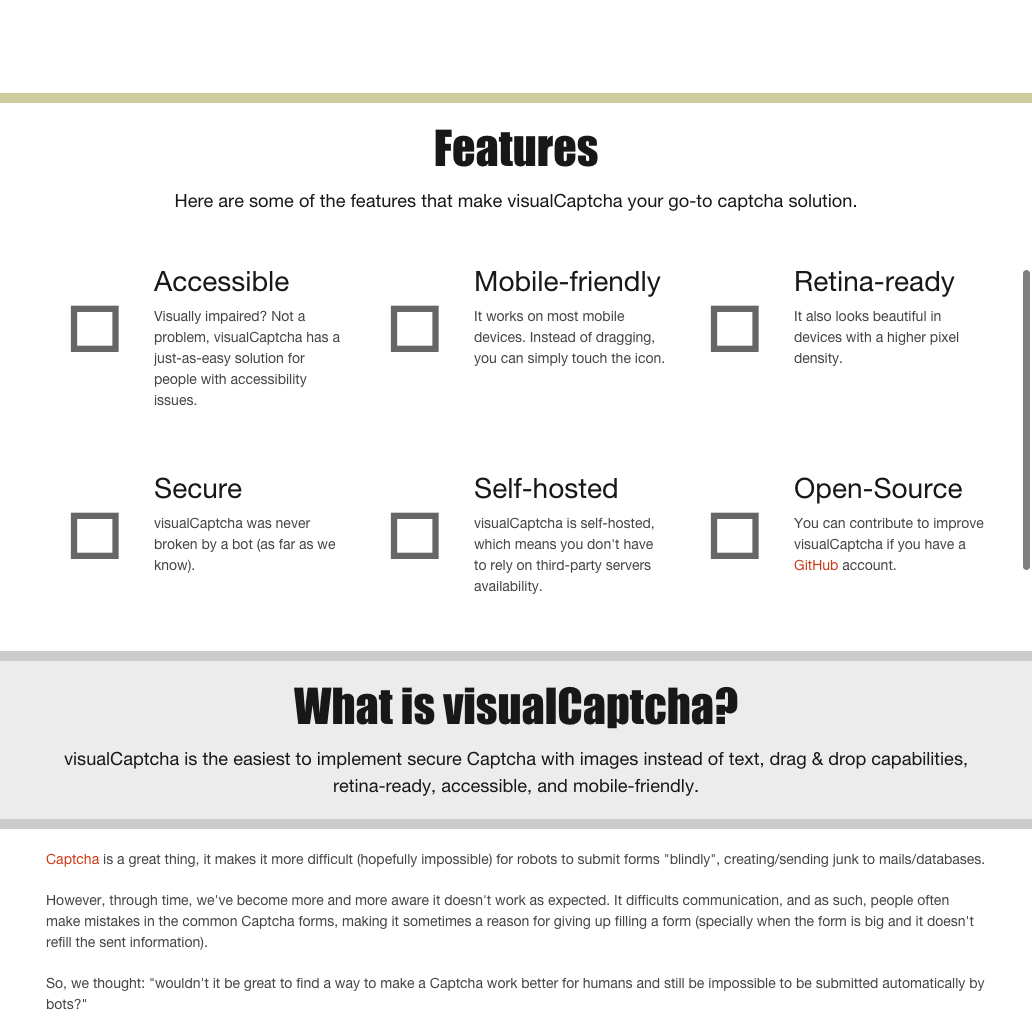 Wireframes
Clevertech is a busy big team that work across the globe mostly on MVP, to catch a project team leader (or in this case the COO) was a hard job so wireframe once again saved my time. I said many times how much I love rough wireframes, digital wireframes. It's such a powerful tool to visualize ideas, make quick turnarounds and get feedback on busy environment.
Developement
I took care of front-end as well, Scss is my favorite preprocessor, tough work free with Less and Sass. Web page is responsive and more that that is retina ready and that was fun to do!
---
Have a project in mind?
Get in touch, let's discuss and make it real!