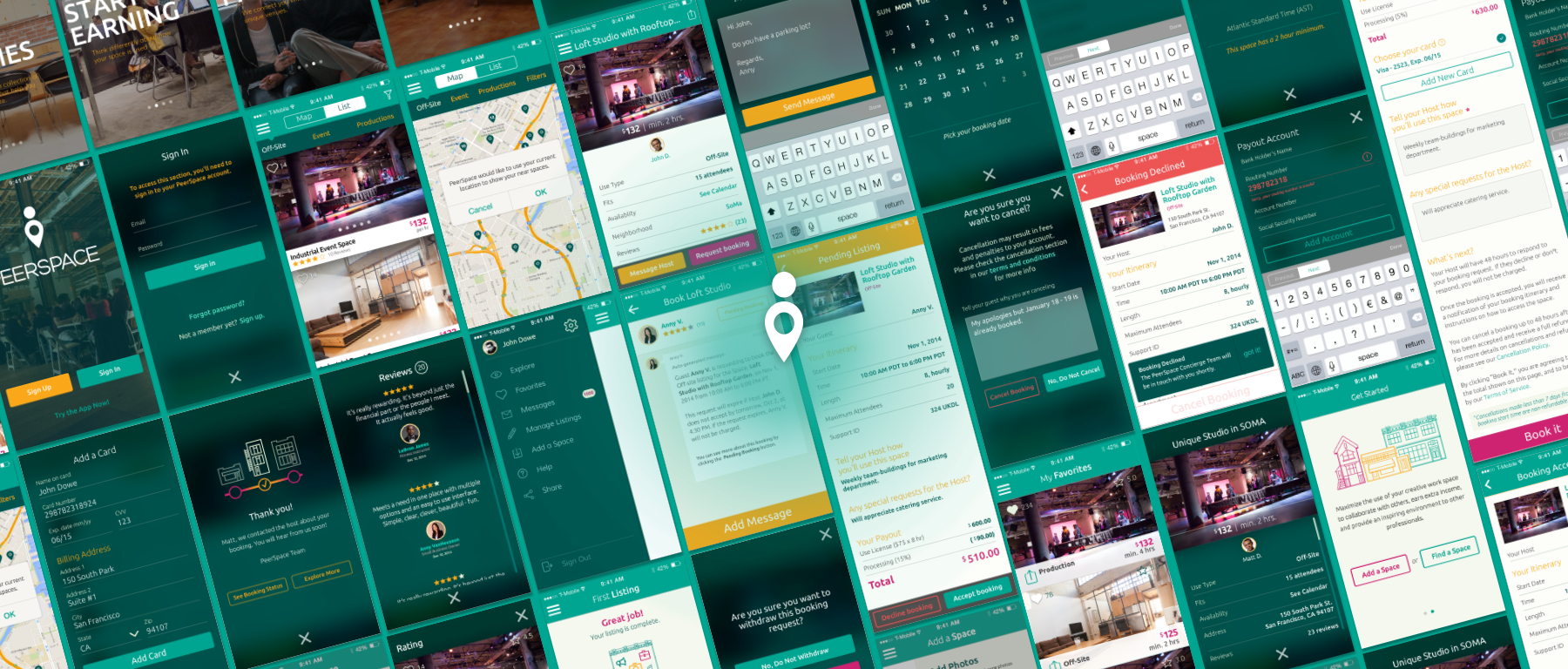 PeerSpace iOS App [1.4.0]
Mobile Design
PeerSpace
Ongoing
User Experience,User Interface Design, Information Architecture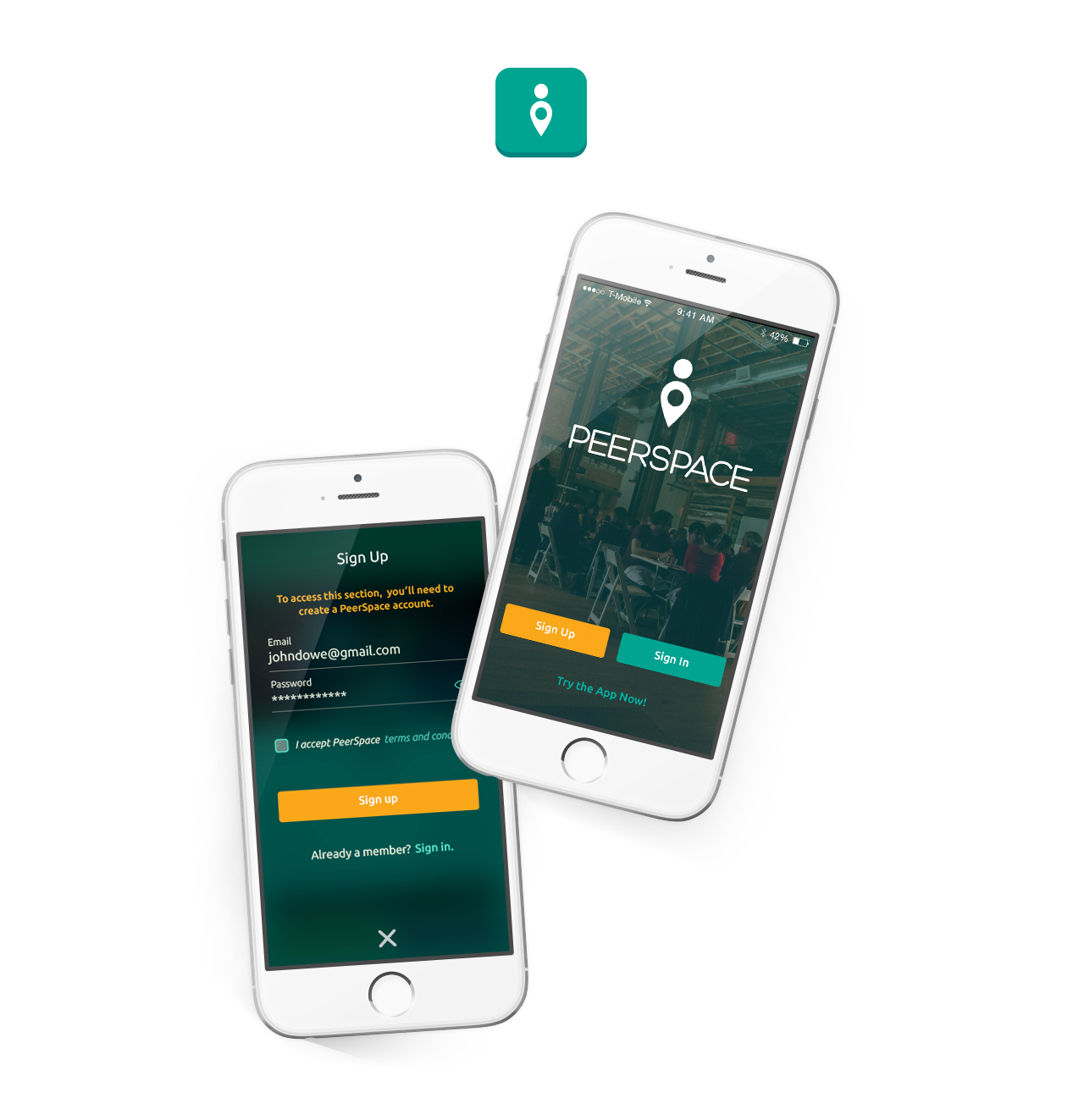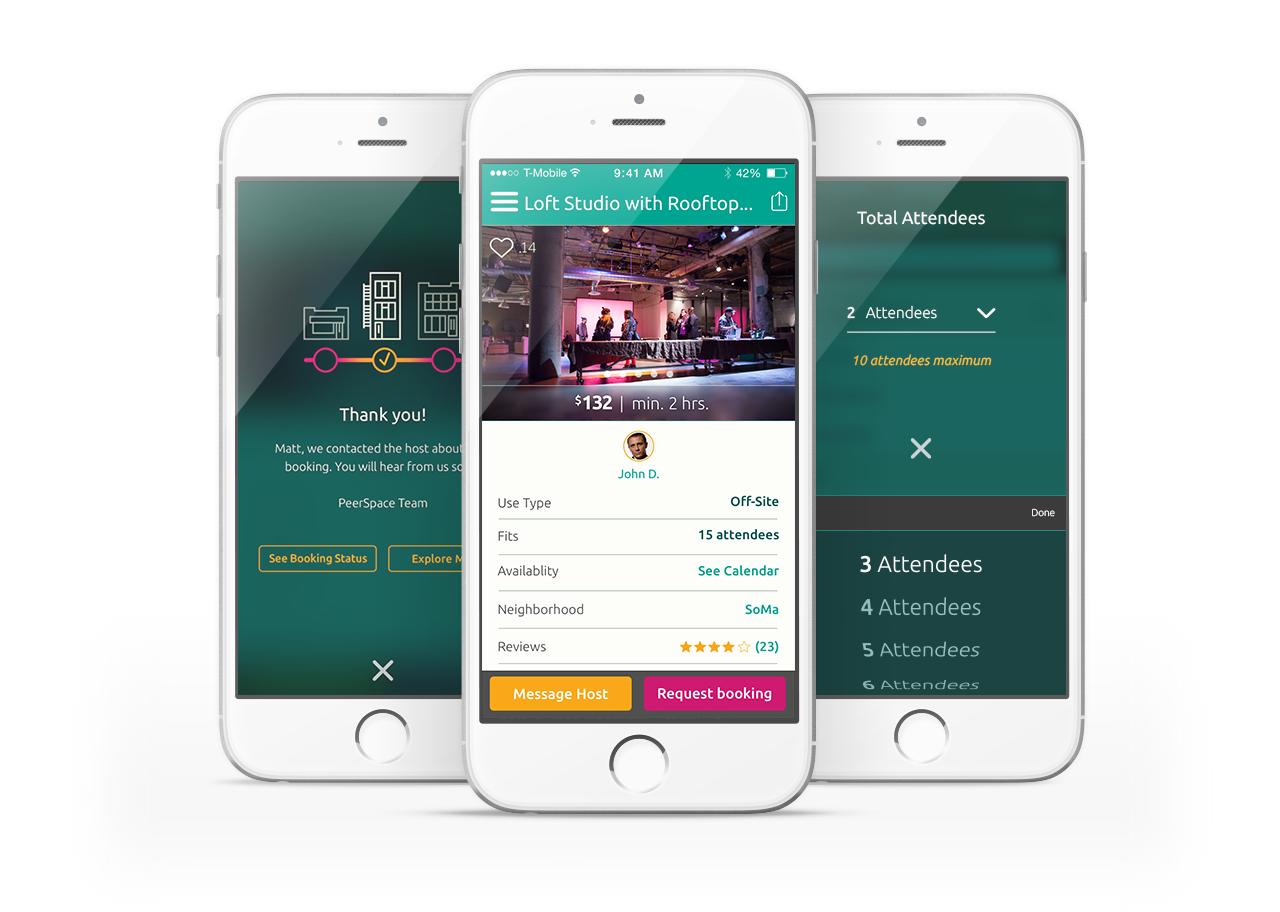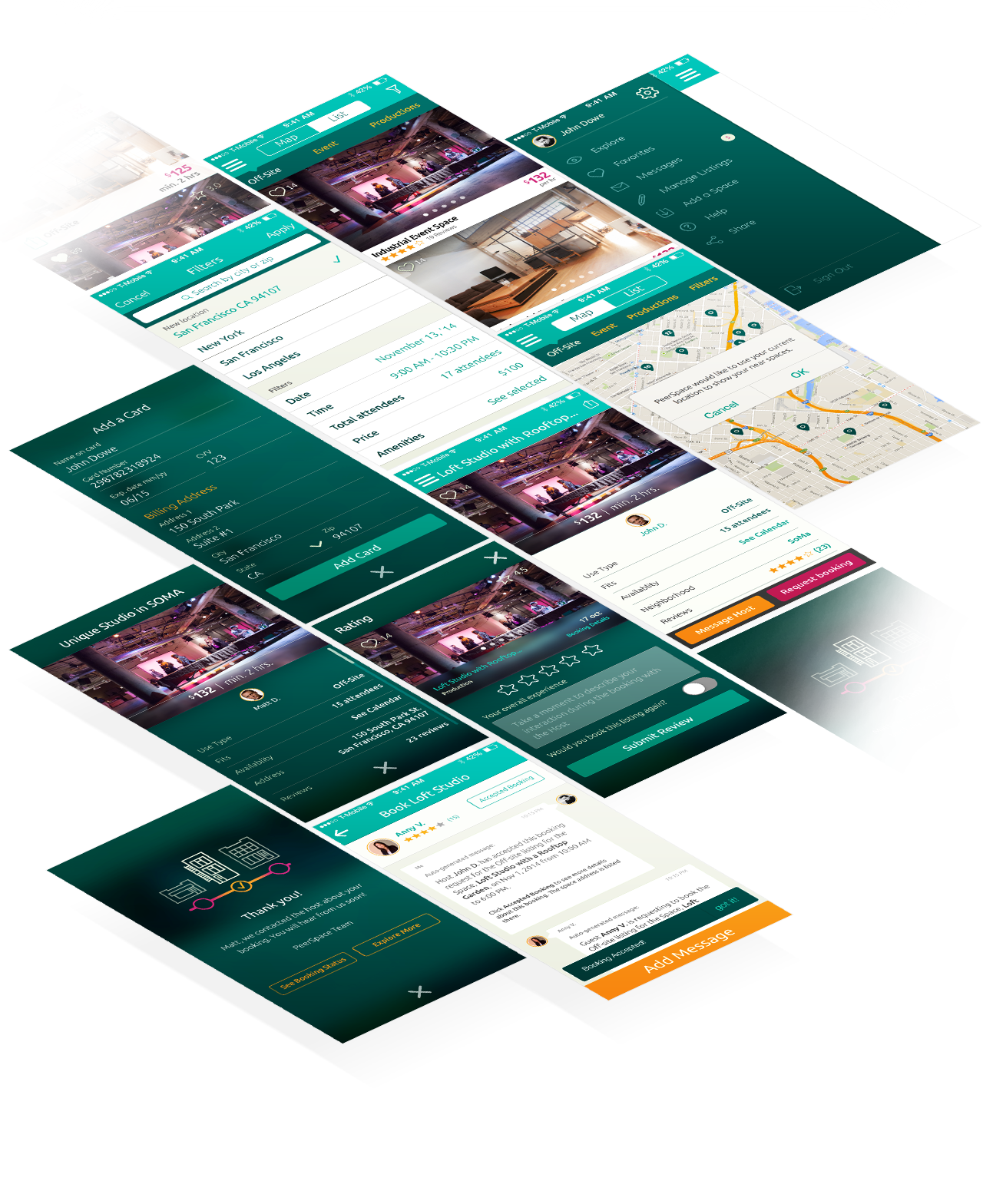 Company Background
PeerSpace is the first marketplace to offer short-term access to creative and inspiring workspaces focusing on off-site meeting, event, and production. PeerSpace offers both Guests and Host the opportunity for a mutually beneficial experience. Guests can easily filter, discover, and book their space directly through a simple and intuitive PeerSpace iOS app. Hosts can expand the use of their unique spaces, expand their network and earn additional income, get familiar with public website ver.1 and ver.2, feel free to check the web app as well.
Update: App is live, fill free to download it.
Objective
Easy and friendly interface
Comprehensive search with filters that facilitate listing findings
One screen booking UX
All conversations in one place – Messages
Headache free billing process
Simple Rate for Listing and Guest flow
Wireframes & Architecture
Sketching and wire-framing are first to start with, they allow to easily and almost instantly see the changes and alternative solutions. The app was designed to facilitate the mobile experience of the project, make finding of a desired listing easy, super easy. App is an ongoing development and each release brings more options and polish the core one to deliver a user centered experience. The app architecture differs from the  web app like; pinning listings on map, listing view, payment and billing or rate listing/guest. A main challenge is  keeping both mobile and web apps consistent and lean.
User flow
Acknowledging the importance of the user flow is mutually beneficial. Initial review of the missing screens, verification of the concepts relayed in the wireframes and of the overcomplicated UX that required review. Based on the useful insights provided improved the search and filters, rethought part of the booking flow, also added options which initially were set aside for future release.
---
Have a project in mind?
Get in touch, let's discuss and make it real!